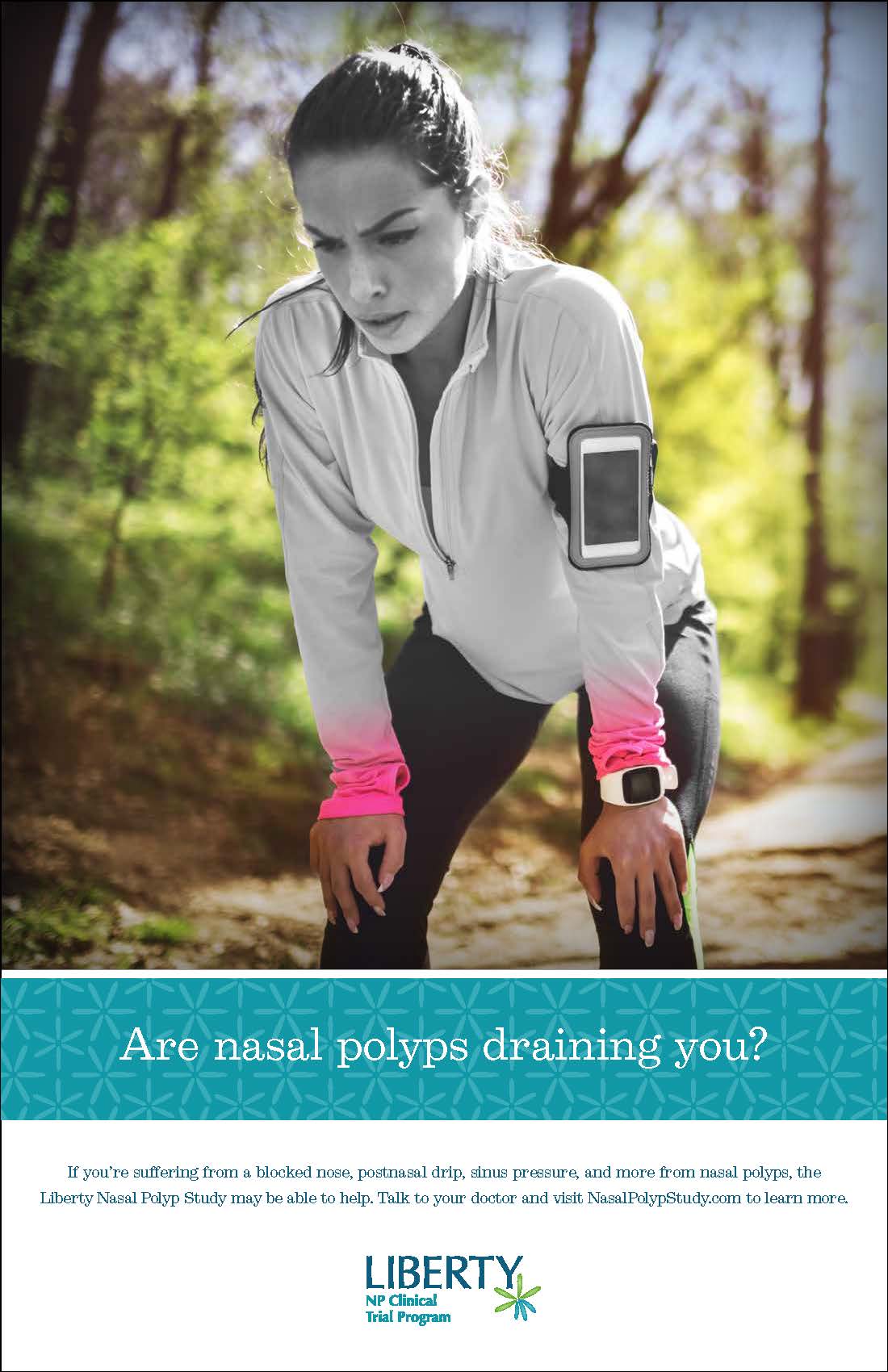 Are Nasal Polyps Draining You?
If you're looking for a new way to manage your symptoms and take back control from nasal polyps, the Liberty Nasal Polyp Study may be able to help.
We invite individuals ages 18 and older who have bilateral nasal polyps (NP) to see if they may qualify to take part in a clinical research. Learn more about the Liberty Nasal Polyp Study.
Contact the Study Coordinator at:
310-265-1623 or info@peninsularesarch.com
Want to find out more? We can contact you about nasal polyp studies.