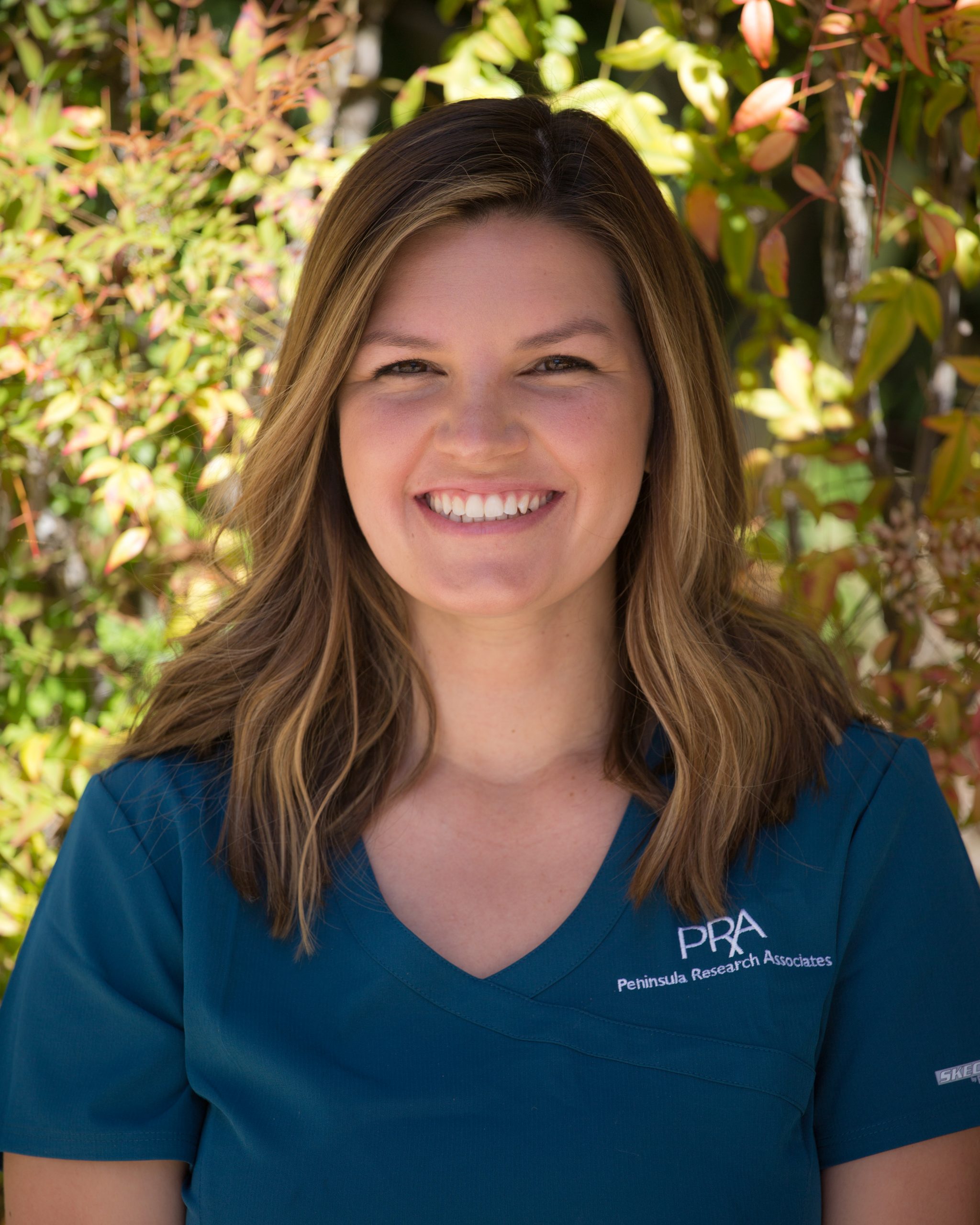 Kristen Currie
Clinical Research Coordinator
Kristen joined the PRA team as a clinical research coordinator in 2018. She primarily works with Oral Immunotherapy (OIT) food allergy trials, including peanut and egg allergy studies. Her study on Palforzia just got approved by the FDA! She will soon be leading a study involving OIT multi-food allergies. Additionally, Kristen's areas of research include asthma, atopic dermatitis, COVID-19 vaccines, COVID-19 antibody treatments, and pneumococcal vaccines.
She brings her cheery attitude from working as a Summer Camp Counselor to PRA. Her expertise and love for working with children shines through in her patient interactions.
Outside of work, Kristen enjoys playing soccer and spending time with her family.
Contact Kristen at:
Office: 310-265-1623 x317
Kristen.Currie@PeninsulaResearch.com